One of the things I love most about moving is having a fresh slate to decorate your new place. Since we just bought and moved into Chateau 809, I'm obviously not moving but one of my good friends is as she and her husband just bought a fabulous house. Unfortunately, it's in another state so while I'm sad she's moving away, I'm happy to help her mull over decor decisions.
The other day she mentioned that she was recently at Crate and Barrel and had her eye on their Suffolk Settee.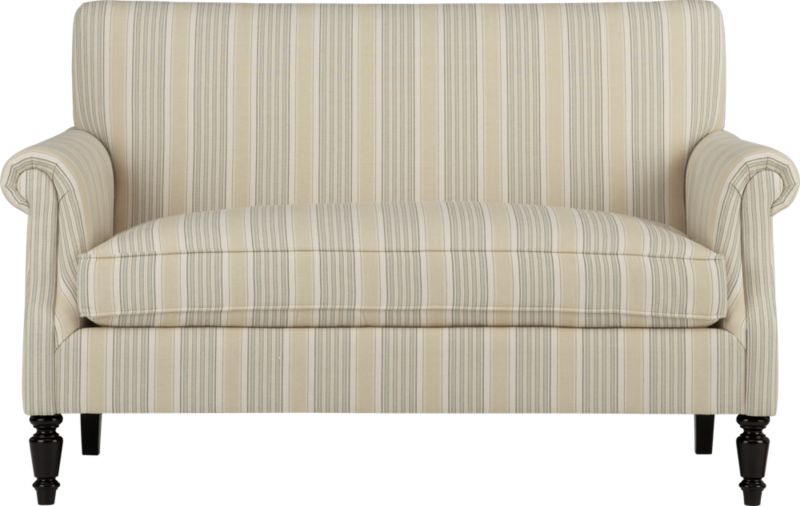 While she loves this piece, she doesn't quite love its $1,199.00 price tag. I offered to look for some less expensive options for her and here's what I came up with:


JC Penney's Custom Teasdale Settee:
At $699 this is significantly less than Crate and Barrel's and nearly identical. Best part about it is that you can customize it with different upholstery options.
Ballard Designs Hudson Upholstered Settee:
This one is priced from $799.00 to $1,183.00 and you can also customize it to be upholstered in a fabric you like. Hopefully my friend will like one of these two beauties!